The Shrine of Christ Passion is currently looking for an enthusiastic Part Time Customer Service Assistant in St. John IN. Apply Today!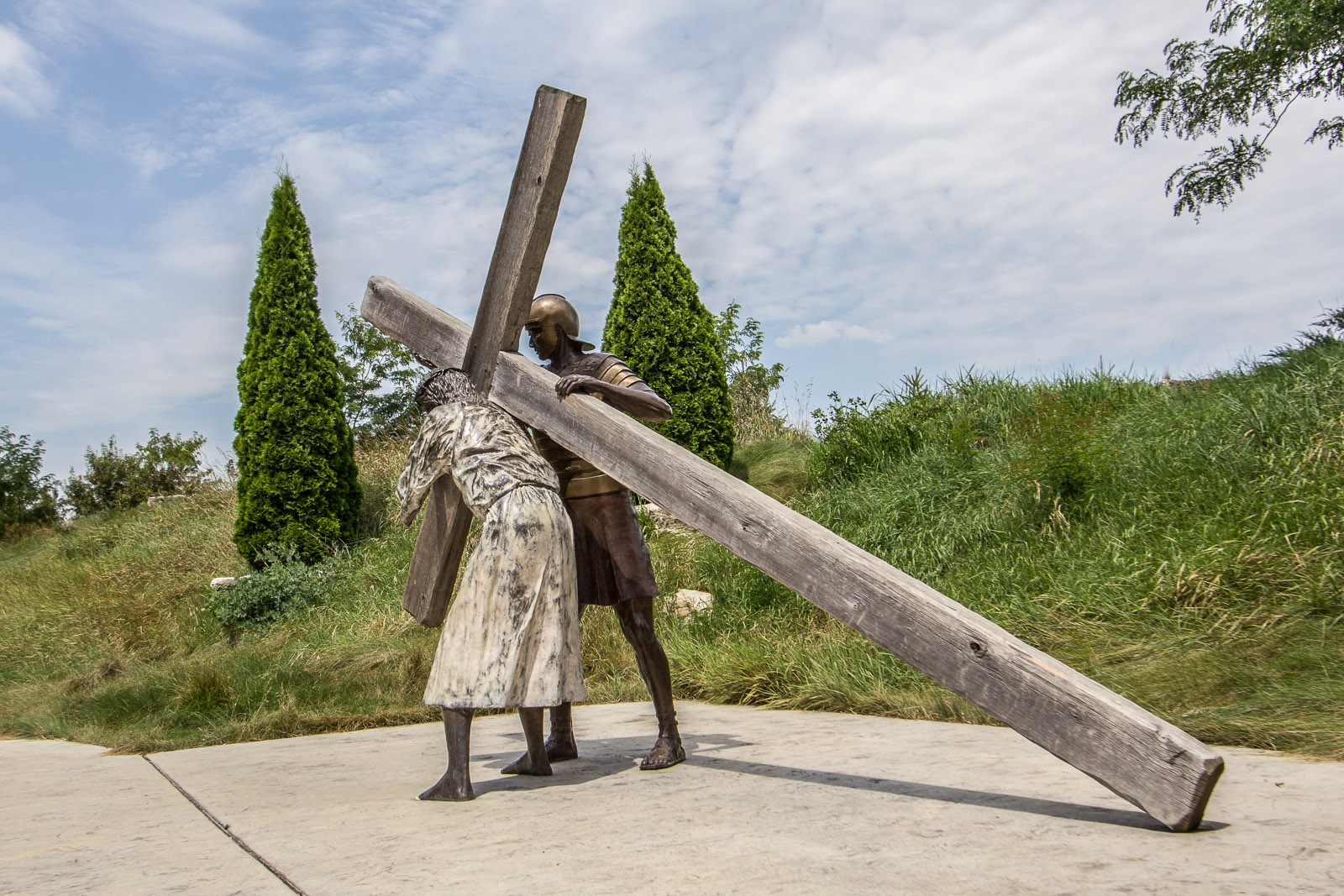 Shrine of Christ's Passion
An interactive half-mile winding pathway that allows you to journey through the Passion of Christ as never before.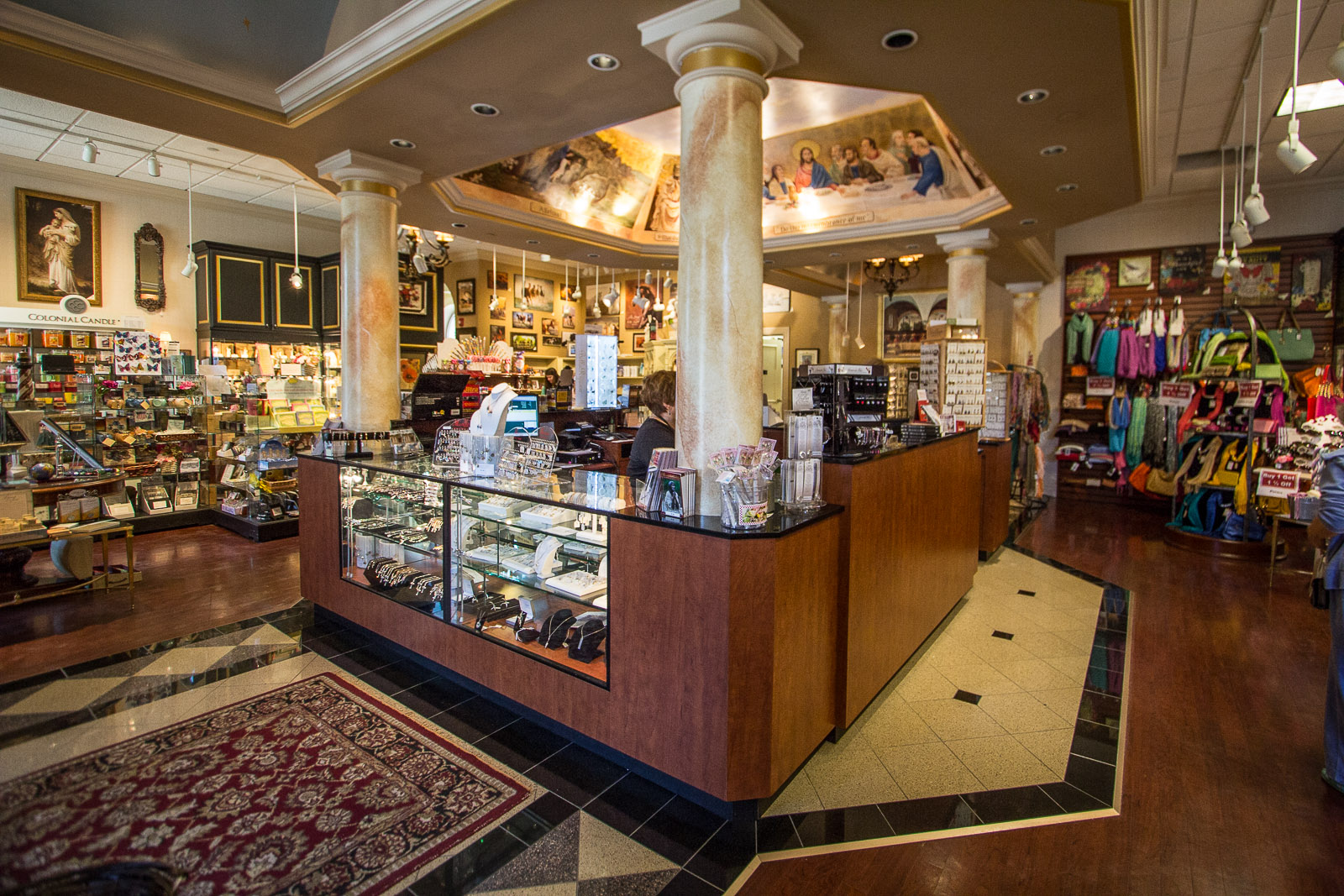 The Gift Shoppe
Stop in and visit The Gift Shoppe at The Shrine of Christ's Passion and see why it is being called one of the BEST in all of Chicagoland and Northwest Indiana.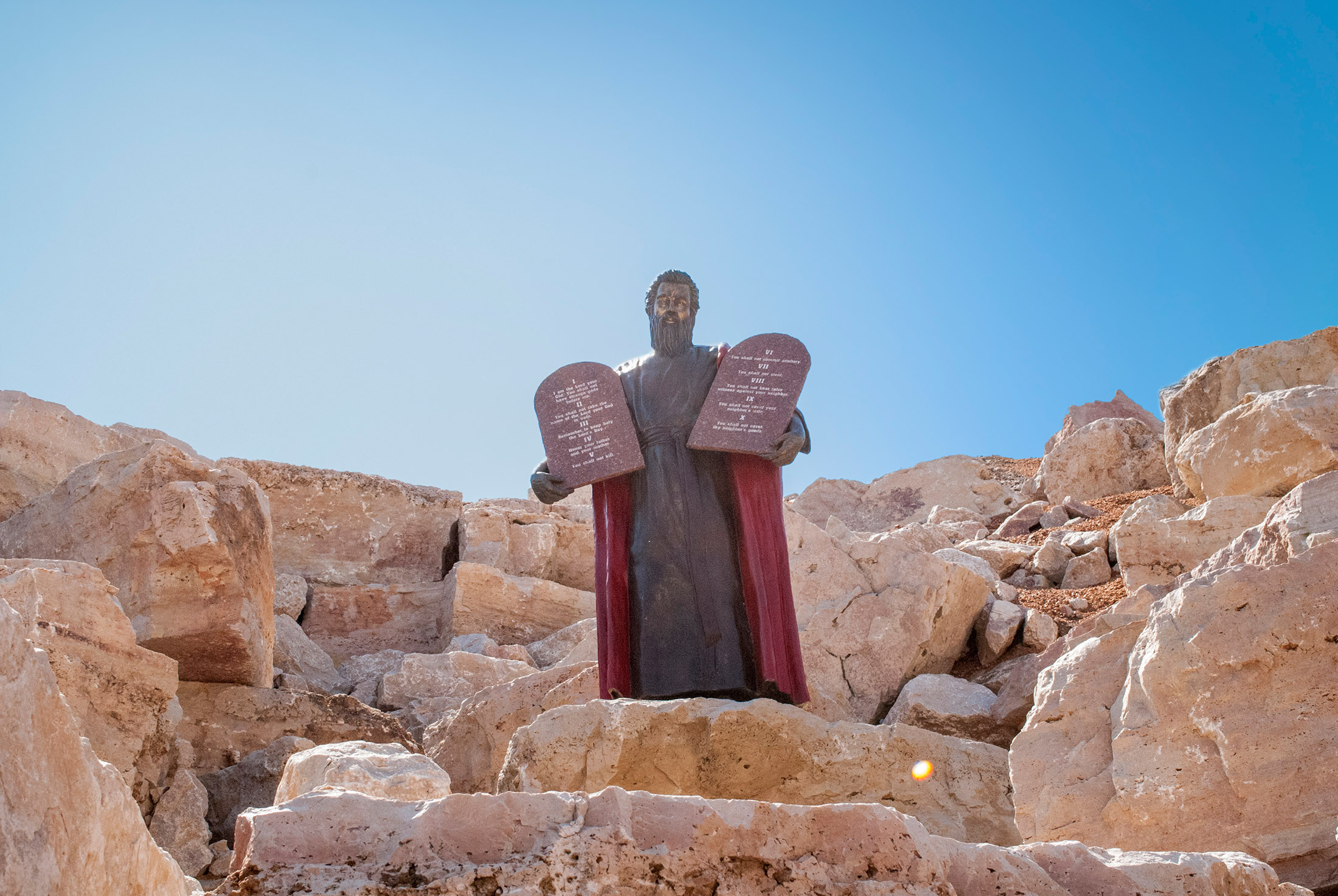 Moses & the 10 Commandments
Experience the 10 commandments in one of the most realistic depictions of Mount Sinai in the world. Our newest path addition.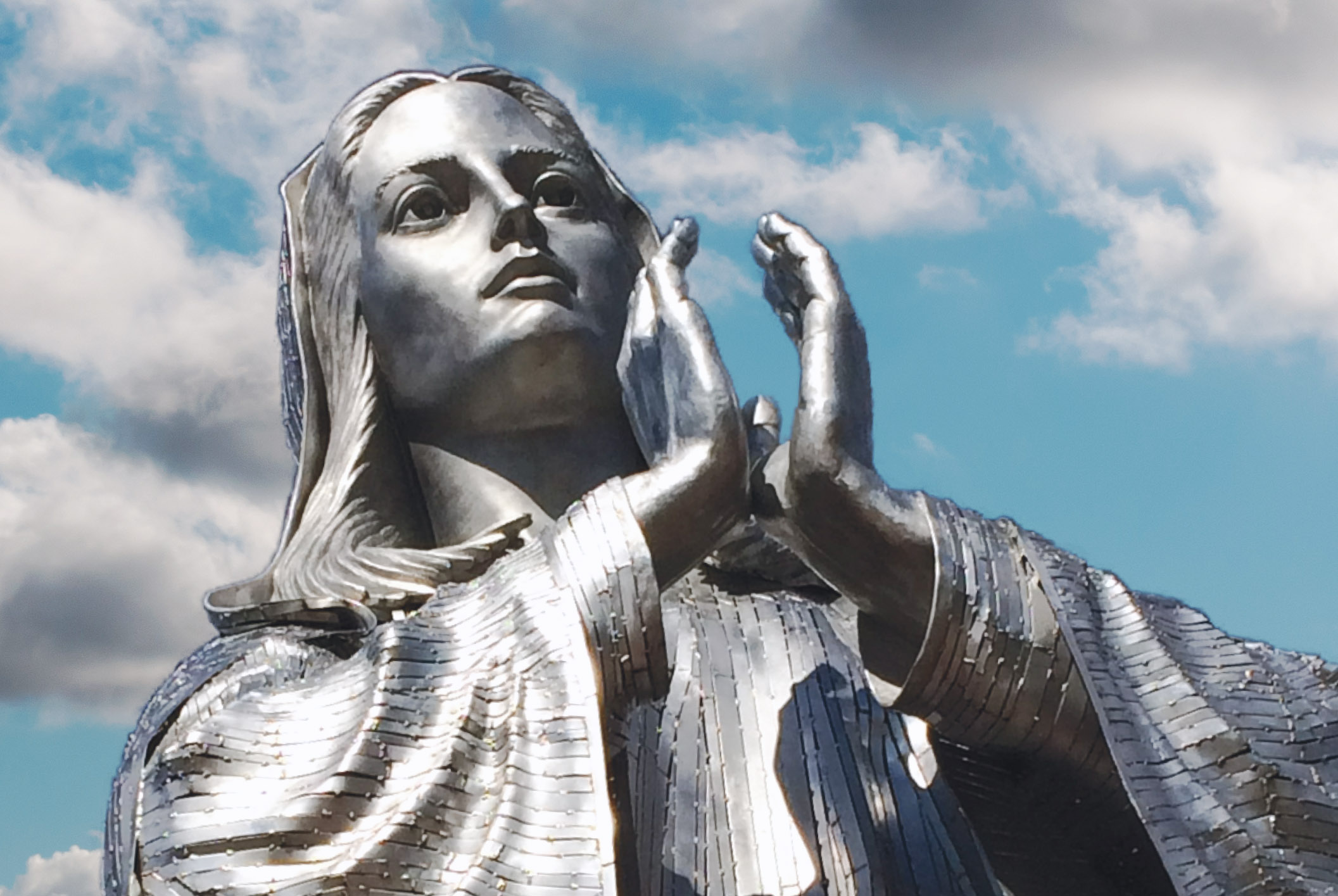 Our Lady of the New Millennium
Our Lady of the New Millennium is a powerful image in our increasingly visual culture. At more than 33′ tall, this serene, stainless steel four-ton beauty will inspire you–whatever your faith or age.
Discover The Shrine of Christ's Passion
When you step onto the Prayer Trail at The Shrine of Christ's Passion it is as though you have been transported back 2000 years. The Shrine is a multimedia destination, located just 35 miles from Chicago and is set on 30 acres; it is the culmination of a 10 year project with a total cost of ten million dollars to create. 40 life size bronze figures are artfully placed in dramatically landscaped gardens that look and feel like the Holy Land. As one newscaster stated, "It's Jerusalem in your own back yard!"
Here you can sit with Jesus at the Last Supper, journey with Him along the path to His crucifixion, actually enter the empty tomb and finally witness His glorious Ascension into Heaven. Come away with a deeper understanding and appreciation of the love of God for all humanity.  Here at The Shrine of Christ's Passion lives are changed one soul at a time.
The Shrine has been featured on CBS News, and on two world wide Christian TV networks!  As a guest walks the beautiful path they experience breathtaking scenes representing the last hours in the life of Christ from the Last Supper to the Ascension.  Original music reflects the mood at each scene where a guest can hear a meditation that corresponds to that moment in the life of Jesus. The Shrine is free of charge and nondenominational; it is loved by people of all faiths! We hope you will come and experience this magnificent place!
Our exquisite 12,000 sq. ft. Shrine Gift Shoppe offers a huge variety of unique and inspiring gifts for any occasion in all price ranges. Beautiful inspirational music surrounds you as you browse our huge inventory of exceptional and distinctive gifts.  Our guests can also take a break in our self-service Shrine Café, or sit and relax in our library watching a great movie or peruse our wonderful selection of books.
Our Mission
To provide a prayerful environment where all people can open their hearts to the journey of Christ's Passion and draw closer to the Lord.
Janie T.

Google Review

"You can feel the presence and power of God every time you come there it never changes it's an awesome experience spiritually mentally and physically."
Maggie L.

Google Review

"This place should get nothing less than 5 stars. It is very beautiful, very clean...and very spiritual."
Valerie D.

Facebook Review

" I can't put into words what the visit did for me personally. You just have to take the ride out and experience it for yourself."
Mini M.

Facebook Review

"Excellent place to visit. Simply amazing. If you can go with a group and get a guided tour - I highly recommend. We learned so much about the individual statues "
Ruthie G.

Facebook Review

"The place where you find peace A journey with Christ in His last moment. If you're looking for spiritual uplifting, the shrine is one of the places to go. You will come out renewed and stronger in faith"
Laura G.

Facebook Review

"It is the most Beautiful Holy place I have ever been to. As you walk through you get this amazing feeling that you have ever felt. I go and pray there a lot."
Eka K.

Facebook Review

"It is an amazing place. Beautiful, powerful, it takes you to journey centuries back to eyewitness passion of Christ. You hear how people next to you pray, sing, cry and smile. It makes you hopeful. It is a holy land."