Come visit Our Lady of Guadalupe Plaza
In the Plaza you will find two magnificent bronze sculptures showcasing the vision that Saint Juan Diego experienced high in the mountains of Mexico. It was here where the Blessed Mother first appeared to him in December of 1531.
Guests will find a small yet stunningly beautiful Chapel. It's peaceful atmosphere offers a wonderful opportunity to meditate on the precious gift Our Lady gave to the world. The Plaza is a place where guests can sit, pray and have a quiet conversation with Our Lord and His Blessed Mother.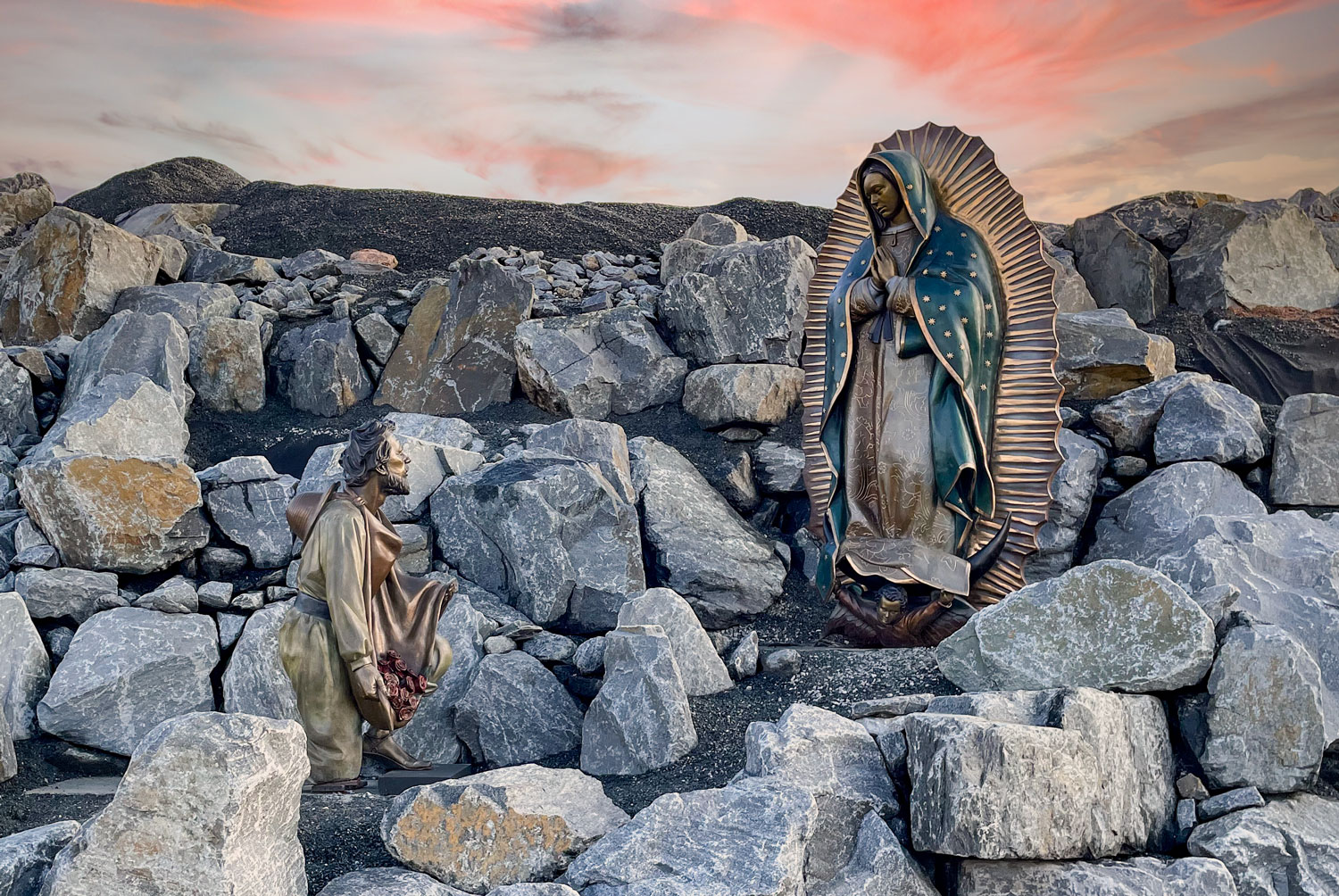 Photos from the Grand Ceremony at Our Lady of Guadalupe Plaza - May 22, 2022